OpenCloseDriveEject 2.66 - Open, Close DVD, CD, Blue-Ray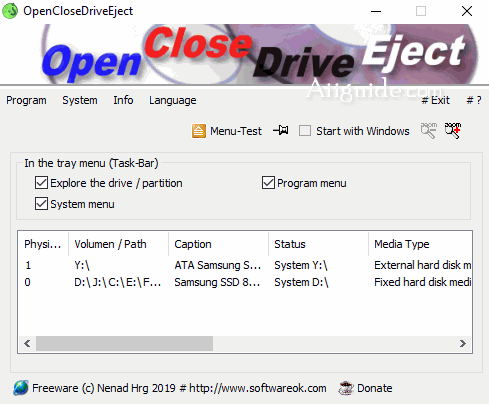 OpenCloseDriveEject is a small and effective program when it comes to Open, Close DVD-, CD, Blue-Ray Drive Eject USB and External SSD, SD and more... Unlike other Freeware programs that only have a partial function in this often-needed task, you'll find everything under one roof, removing drives safely and opening DVD, Blue-Ray drives will be a regular and easy one, as Microsoft has provided it for all Windows OS. Here you can still open the drives in relation drive to drive name...
Download OpenCloseDriveEject
View more free app in:
Free App for windows 11
- Download for Windows 11.